Alright folks, this is my first guide, so bear with me. It is important to claim your characters for participation in Family events and for Marketplace use.
First, from your mini-profile or from anywhere else where you can claim characters, click the claim characters button. (Note: Make sure you are on the Guildwars 2 version of the webpage. While you are at it, don't forget to edit your profile and mark youself active in GW2).
Next you may have to enter your ArenaNet ID. There are instructions to do this on the claim page, but in case you are confused, you can see your ArenaNet ID when you log in on the GW2 webpage or into the game.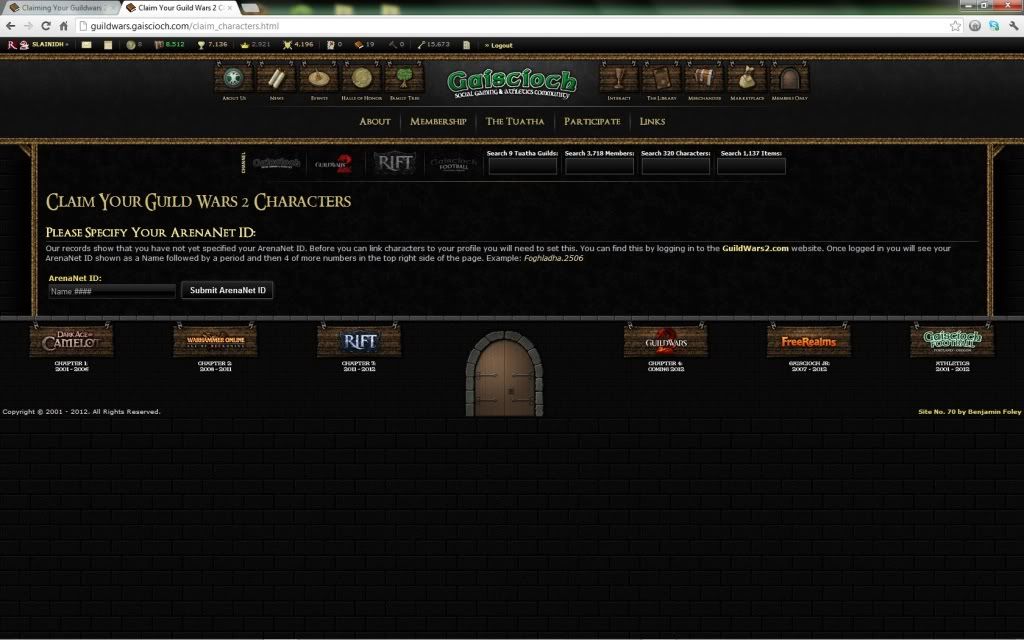 It is a name and 4 numbers (ie. Name.1234).
Once you do this you will be taken to the following screen. Do not try to look for your character on the list, you will be manually filling in your character's info.
1. Race
2. Class
3. Guild (This should be automatic, but if not, select the GW2 version of Gaiscioch or whatever is appropriate)
4. Level
5. Name (This is your character's name, exactly as it appears in game.)
6. Any craft professions you have and their levels.
7. Submit.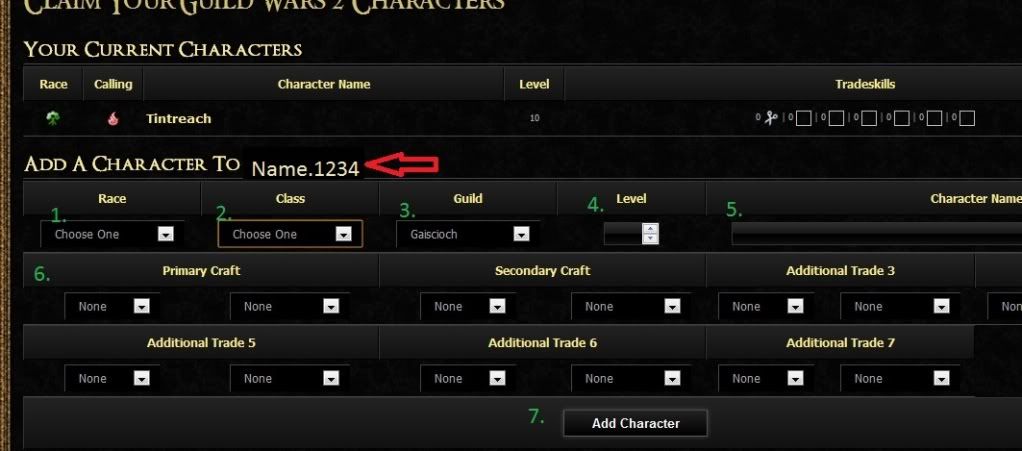 You're not done yet, just a couple more steps.
Click on your new characters name (Hrafnsan in the picture below).

This brings up a screen like this:
Go Ahead and verify everything then hit save character.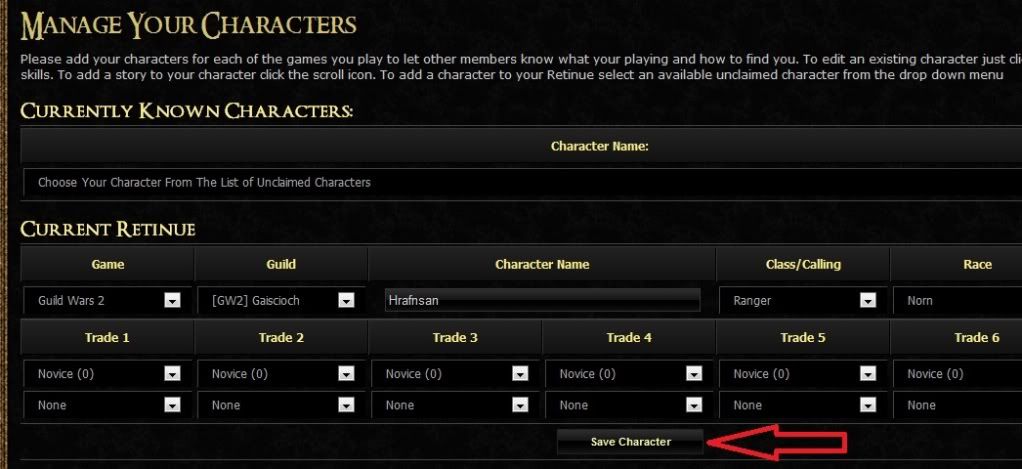 This should add the character to your retinue and you should be good to go. You can edit your character at any time by visiting your retinue or character list in your profile.



» Edited on: 2012-08-26 08:20:30