| | |
| --- | --- |
| Gaiscioch Community Notes | Issue 6, 2017 |
Cead Mile Failte!
Who's messing with the temperature dial? While it's riding in the 90's in Portland, Oregon, Briseadh over in New York is complaining about snow. This has to be one of the oddest springs to date and as we welcome Summer to the calendar, we're wondering just what's in store.
Regardless it's that time of year again where I celebrate my lovely wife's Birthday and welcome my daughter back to Oregon. June is a busy month to say the least. Fortunately, I talked my way out of having to go to a conference mid month so I'll be around more than I normally would. But that said, I will be narrowing my events down to 3 or 4 per week until August so I can spend time with my daughter.
Directory
Get Involved
Gaiscioch Family News
Going Big for Extra Life 2017
We are a go people! Please share our new site at https://extralife.gaiscioch.com/ or http://gsch.info/extralife This year I've compiled a list of over 300 games to giveaway during this event. I will be approaching all 7 studios we'll be supporting in this 10 event lineup for additional giveaways. Both viewers and participants can win some pretty sweet prizes.
We will be running this event like our Telara Saga and Great Tyrian Adventure under our Public Community Events engine. The website is updated and ready to send to your friends and this year we'll even be offering space in our magazine for donors who contribute to our main fundraising account at: http://gsch.info/extralife-donate. Unfortunately, Extra Life does not provide contact details for donors on other accounts linked to the team, so we'll have to use our main account for all those who wish to reserve space in our magazine. They can do what they like with the space, whether it's an ad for a product or a cute cat photo. The space is our way of saying thanks for helping support our cause.
All proceeds from this event go to the Children's Miracle Network, the same charity that a few years ago, covered the expenses for our very own Tristan's kidney replacement. This was the event that sold our community on putting the effort forward to help raise money for kids like Tristan who are raised by single parents or even find themselves without parents needing medical attention. Help me give these children a second chance to make an epic story of their own. Get involved in this charity event as a participant, viewer, or donor. Just simply sharing the event with your friends can be a small ripple that changes a child's life.
Get involved at: http://gsch.info/extralife
Added Security to Gaiscioch.com
Over the past month, I've spent a lot of time converting over our site to work with a SSL/HTTPS. This improved security will keep data encrypted as it flows across the net giving us all a safer experience. It also helps show Uncle Google that we're a serious website that takes security seriously, which helps us get discovered.
There will be without a doubt, areas of the site that just don't seem to work right. If you find one of these areas do me a favor and send me the URL of the page that isn't working right along with a description of what you were trying to do. This is over 1 million lines of code written over 15 years so there's a lot of pockets that might not function correctly.
New Forum Layout
Over the past month. I finally gave the forums a little facelift. While it's not entirely 100% where I want it, I've removed the old style of signatures as most of them broke the HTTPS and referenced non-https images. Instead I moved to a more dynamic footer that builds on demand and will eventually be mobile friendly as well. I am slowly but surely migrating our site to be mobile friendly but as above, that's 15 years, and over a million lines of code that need to be adjusted to work right. Be sure to head over to: http://gsch.info/p/239242 to check out the changes in how your posts will display.
Gaiscioch Family Quarterly Summit Recap
If you missed the Gaiscioch Family Quarterly Summit take a hop, skip, and jump over to our YouTube page and catch the recap. We have a lot of fun things on the horizon that you won't want to miss.
Watch the recap at: https://www.youtube.com/watch?v=R2TYee7RDPc
Upcoming 2017 Meetups
What could be better than getting together with friends and family to celebrate the community we all love. This years festivities are right around the corner and we wanted to make sure everyone had the dates and times in advance to get connected and ready for travel.
East Coast Celebration - Atlanta, GA
For those who live on the east coast, we will be holding our 3rd annual East Coast Celebration at Fado's Irish Pub at 273 Buckhead Ave NE, Atlanta, GA 30305 on Friday, October 13th at 6PM ET. Over the past few years this event has grown and we continue to welcome more members.
West Coast Celebration - Seattle, WA
Join us in Seattle, WA for our 7th Annual PAX West Celebration at Fado's Irish Pub at 801 1st Ave, Seattle, WA 98104 on Sunday, September 3rd from 6PM to 9PM for some real world fun with Gaiscioch Members. This event is always a hit so be sure to make it if you're in the area. Past and present, Gaiscioch & Tuatha are welcome as well as any of our game developer friends out there.

Learn more at: http://gsch.info/p/239139
Gaiscioch Family Promotions:
I wanted to take a moment to say congratulations to a few members this month for accepting their next credo and stepping into a new role in our family.
Guardians (Seaimpín)
The Gaiscioch Family Guardians are an advanced part of the Veteran Members group and serve as the front line of our family. They help newer members learn about the family, our website, and our belief system. They occasionally will need to help get conversations back on track, or report misdoing's to the family elders. They act as advisors, guidance providers, and overall protectors of the family name. By this time a member should be involved in the family for more than 6 months and has been an active attendee in family events. For those who prefer fellowship over leadership this is the last stop on the family tree. Members must prove their leadership ability to progress to the Leadership ranks through the accumulation of both Valor Points (Earned through leading events.) as well as earning Tokens of Valor from lower ranked members of the family.
Veteran Members (Curadh)
Veteran Members have proven their devotion to the family by participating in events and contributing to the family's success. They have been active more than 90 days and have continued to be contributing members to the family.
» Eldritch » Kelixa » Louhi » Lyr » Varder
Official Members (Lorgaire)
Official Members have earned the rank of Lorgaire and have accepted the Mark of the Kindred credo. They have officially decided to become members of the family and start their journey to ascend the roles of the Gaiscioch Family.
» Alphonse » Audie » Cynstriss » Dunnar » Indrevaden » Kaimberlyn » Kimbria » Kindo » Lorax » Magesw » Shawn » Volmer » ZackorZira
Gaiscioch By The Numbers
Population
Group
Active
Guild Wars 2
272
RIFT
208
Elder Scrolls Online
217
Social Adventures
101
Total
617

Magazine
Group
Total
Subscribers
4,928
Readers
26,199
Views
252,543

Followers
Media
Total
Twitch
613
YouTube
456
Twitter
782
Guild Wars 2 News
Siege Warfare with Allied Server Henge of Denravi
Well, we went from being locked into Tier 1 to being locked into Tier 4. Talk about a swing of the pendulum. Being a mercenary server has it's ups and downs and while being paired with the last place server brings a bit of a small and mighty verses fierce and many style of gameplay, it does have it's charm. This tier is a great one to learn how to play WvW and get your feet wet. If you haven't tried WvW yet, or perhaps haven't tried it with us. I highly recommend coming out and joining the fun.
Check out the Guild Wars 2 calendar at: http://gsch.info/gw2events
Please Welcome Our Newest Members
Please welcome our newest members to our Guild Wars 2 family.
» Credo [Credo.2681] » GrimSapphire [GrimSapphire.9514] » Ideathman [bolo.1974] » Indrevaden [Indrevaden.2805] » Justice [InJustice.8327] » LeftTurn [] » Plodus [Plodus.8274] » Raishan [Raishan.4521] » scaredofspiders [scaredofspiders.7390] » Wyeth [wyeth.2640]
Guild Wars 2 Events at a Glance
All Times Pacific
Mondays
Tuesdays
Wednesdays
Thursdays
Fridays
Saturdays
Sundays
Top Guild Wars 2 News For May, 2017
RIFT News
New Monday Event Series Gaiscioch Rift Adventures
Mondays at 6PM PT
This past month Trion Worlds named Gaiscioch one of it's official Trion Creators and now provide us with a wealth of giveaways and special opportunities to help drive awareness of Rift and other Trion games. To celebrate, I'm kicking off a new event series on Mondays that is going to take place over 18-20 episodes and cover as many different types of content as possible. Each week we'll be focusing on a new type of content.
For the first time ever, I will be allowing players who watch the stream to claim participation in the event. We don't have room for everyone. Please be sure to log into the Gaiscioch Magazine site and link your Twitch account to earn extra Passport Experience as well.
We have a full tentative schedule available at: http://gsch.info/p/239293
All players are welcome to join regardless of Guild Affiliation.
Please Welcome Our Newest Members
Please welcome our newest members to our RIFT family.
» Banesdoom » DieselMinotaur » GrimSapphire » Mug » RohanDex » scaredofspiders » UncannyWeasel
RIFT Events at a Glance
All Times Pacific
Mondays
Fridays
Sundays
Top RIFT News For May, 2017
Elder Scrolls Online News
Here Comes Morrowind!
The wait is over people! Morrowind and the new Warden class are here! Our event leaders have been chomping at the bit getting ready for the next expansion and several of them are planning lower level events to help get those new Wardens battle ready. Be sure to check out our event calendar at http://gsch.info/esoevents for the latest updates in our event schedule.
The Siege War of Sotha Sil
Things have been going rather successfully these past few months hosting our saturday morning siege war livestream. If you're looking to get involved in AvA and don't know where to start, this event is prime time for you to get involved and learn the ropes. Several of our top PvP personalities will be on hand to answer questions and advise players as needed. I encourage everyone to come out for this, even if PvP typically isn't your thing. There is something different about siege warfare that doesn't feel like traditional PvP and can oftentimes be very rewarding. We've had several players over the years hate tradition PvP, yet they love siege warfare. Give it a chance and see what happens. Who knows you might actually have fun ;).
Please Welcome Our Newest Members
Please welcome our newest members to our Elder Scrolls Online family.
» Drakcoon [@drakcoon] » Erinn [eirinnpryderi] » Esotericus [esotericus1979] » Khardeen [] » Loreleaf [] » MrSoozie [@Mr_Soozie] » Rafton [@Rafton623] » Sydni [@Milahn]
Elder Scrolls Online Events at a Glance
All Times Pacific
Tuesdays
Fridays
Saturdays
Sundays
Top Elder Scrolls Online News For May, 2017
Social Adventures News
Ashes of Creation Progress Report
This past month, Ashes of Creation launched its Kickstarter campaign. They not only met their goal within 12 hours, they broke 1 million within 24. By halfway through their campaign they broke 2 million raised placing them in front of Star Citizen, Camelot Unchained, Chronicles of Elyria, and Crowfall on the top MMO Kickstarter list. There campaign still has a few more days and they're obviously not done yet.
Ashes of Creation Kickstarter - Final Days!
https://www.kickstarter.com/projects/1791529601/ashes-of-creation-new-mmorpg-by-intrepid-studios
Upon doing a bit more research into this studio and more importantly the controversy behind their leader, I found some interesting information that I want to relay to you as the reddits of the world aren't exactly giving the whole truth. Yes, Steven was involved in a Multi-Level Marketing organization…. When he was 16 years old. This organization that he was involved in solid natural health products, which are now sold at Whole Foods Market. This young high schooler at the time managed to build a website to help him sell these products which lead to him making his first million before he even started college. He left the MLM scene to get into real estate development where he turned that million into several more.
He has always been an avid gamer and was sick and tired of seeing sub par games miss the mark and decided to use his own money to fund a new company to make a MMO the way he felt they should be made. For the first 4 years, he has personally financed his team to build Ashes of Creation using his own hard earned money. He wasn't some kid that had it all handed to him, he's an entrepreneur that fought his way through life and turned hard work into revenue. He then employed over 20 people for more than 4 years on his finances alone. He has recruited a team of talented game developers to build the game he has envisioned many of which come from the now defunct Everquest Next team.
The Kickstarter campaign was launched to bring on voice actors, quality assurance testers, and a few more developers to help finish the project which is already internally playable and will be released to a closed alpha team soon. The money they raise will help them meet some of their stretch goals and give them the support they need to put polish on the game.
While Steven's professional background may not be in gaming, his passion is. Having a Businessman in the helm of a company isn't always a bad thing. Many games have fallen by the wayside for a lack of business sense and money management. Steve knows how to turn a dollar into two and is setting Ashes of Creation up to be one of the largest innovations in gaming to date. It's also one of the first games we've seen that will feature most of our qualifying factors we look for in a chapter. We are keeping a close eye on this one and encourage all of you to do the same. Don't let half truths spoil the facts and please be diligent in researching the truth. It's available to those who seek it out and it's not even close to what some on reddit claim it to be.
Get involved in what looks to be a very likely candidate for Chapter 6 at: http://gsch.info/play/aoc
Use the above link to help make inclusion easier come testing time.
Curious about what makes a Chapter a chapter? Read our article in Gaiscioch Magazine outlining the process at: http://gsch.info/a/156168
Ashes of Creation Referral Program and Gaiscioch
I feel it is important to be transparent on the subject of Referrals and their Affiliate program. The above link is connected to their referral system. Originally created to link us all together and help with the inclusion process in testing opportunities. Since then, this system has turned into an affiliate program that has in game and real world payouts.
The way their system works is that 15% of every dollar spent by a referral comes back to the referrer in the form of ingame currency for the cash shop, subscription fee, and even quarterly payouts. The way I plan to use it is to fund prizes for community events, fund guild progression, and also help offset some of the costs of running Gaiscioch. LIke all things with Gaiscioch, everything that I might receive I will be reinvesting it in Gaiscioch. For information about the costs associated with our community visit: http://gsch.info/p/110002.
Typically every year I'm spending $1,000-$1,500 of my own money on Gaiscioch to cover the various costs from web hosting, domains, stock art for the magazine, audio and video for the trailers, software, travel, and collateral for conferences. All of these things help keep us online, active and growing. This is not a problem for me and it's my hobby so I don't mind it, however Ashes of Creation gives us an opportunity to help reduce the costs allowing me to use those funds for other things.
That said I don't want to pressure anyone into using our referral link and if you're not comfortable with it that's completely ok. I was not aware of the plans to turn this referral system into what it has become at the time I had the link setup. I do not want to be deceptive or misleading with what this link does. Honesty and Integrity have always been first and foremost on the qualities I practice and I will continue to be transparent on this subject. Feel free to come talk to me about this topic and I'll be 100% honest with all of you. Thank you all for your continued support of our community.
You can read more about their referral program and even get yourself setup to gain some referrals of your own at: https://www.ashesofcreation.com/referral-program/
PlayStation Social Adventure Update
Neverwinter
Neverwinter's big Guild improvement patch hits June 20th so you can look forward to having a bit more of an enjoyable experience in guilds. If you need an invite please hit Foghladha up. I am currently running daily epic dungeons gearing up for the battles to come and actively looking for others to do some of our strongholds daily quests.
Skyforge
Well we tried, Skyforge has rather enjoyable gameplay and we had a pretty good group of players to start, but then i went on my work trip which took me out of game for a week, I came back to find only 4 players remained, 2 of which were officer ranks and hadn't logged in in over 20 days making it impossible to upgrade the pantheon. The Guild system in Skyforge was completely rebuilt since launch, yet it still is the worst guild system I've ever used. At this point I am going to retire GSCH in Skyforge and move on to better things.
Marvel Heroes Omega
Thanks to our friend Tyler, formerly of Digital Extremes and now at Gazillion, we had the chance to pass around some keys to this new free-2-play action rpg based on the Marvel Universe. After streaming and playing this a bit we've found it incredibly fun. While there are no guilds yet in Marvel Heroes Omega we have a healthy group of friends including Sekkerhund, Donaliam, Foghladha, Radiological, Ckemikal and Eiahn actively playing it. If anyone else wants to connect with us please join the GSCH Social Adventure community on PSN. This will likely be making a regular appearance on Fog's PlayStation Adventures.
Tera
The countdown to Tera on PS4 is slowly making it's way toward us. The ominous "Fall 2017" is rapidly approaching. We may hear some additional news including a release date at E3 this month so keep your ears peeled. We will definitely be opening a GSCH in Tera the week it opens so if you want to connect with us be sure to get in touch with Foghladha.
Tom Clancy's Ghost Recon Wildlands
We're happy to announce that Radiological has joined the Monday stream team for Ghost Recon Wildlands. We now have 4 Gaiscioch involved in the game and have a clan setup for easy hot joining each other. Be sure to join us and get involved. We're having a blast and making some pretty cool videos in the process.
| | |
| --- | --- |
| New Adventures | Popular Adventures |
Join a Social Adventure Today!
Gaiscioch Magazine News
Issue 13, Reinventing Histories Coming Soon
In our 4th year of publishing now, we're looking forward to releasing our big Morrowind issue. Still waiting for the array of interviews to return from ZeniMax Online. We have a producer, lore writer, and artist all sharing their experience with you on their way. We've even taken a trip back to the original Elder Scrolls games to take an in depth look at the history of the series.
This is also the first issue where we've released the majority of the content to our website before placing it in our magazine. As we move towards making the Digital Publication a collection of the past 3 months articles, we look forward to being able to deliver on point and up to date articles that hit topics while they're hot.
Be sure to head over to: http://gsch.info/mag to check out all the latest articles and features.
Be sure to check out our latest stories and gaming news at: gsch.info/mag
Gaiscioch Livestream News
June Livestream Calendar
Mondays @ 6PM PT
Gaiscioch Rift Adventures
Gaiscioch is proud to announce it's inclusion in the Trion Worlds Content Creators program. With our birth into the merry band of streamers, writers, video makers, and entertainers, we hope that we can bring a useful service to the RIFT community.

Our recent success with the relaunch of the Annual Telara Saga has left us, and our audience begging for more. We've decided that for our first season of the Rift Adventures we'd take a casual stroll through all of the content RIFT has to offer. Get involved at: http://gsch.info/riftadventures for your chance to win one of many prizes.
Tuesdays @ 6PM PT
The Siege War of Sanctum of Rall
This weekly look at the siege warfare landscape allows us to show life from our perspective in all tiers. As we change our ally we change our battlefield. Each week featuring new opponents, each quarter featuring new allies. Join us in game or on twitch for some glorious Guild Wars 2 warfare. Learn more about the Siege War livestream at: http://gsch.info/siegewar
Fridays @ 11PM PT
MMO Progress Report
This month we'll be launching a new weekly stream that will likely become a multi-day stream. We will be rotting through a small list of upcoming MMO's to explore various content and updates as they hit. It's my hopes that we can show the process of building MMO's and show how much they change as development progresses. To kick things off we will be looking at the development Crowfall and Gloria Victis with plans to feature Camelot Unchained, Chronicles of Elyria, and Ashes of Creation on the future. We may even take a quick peak at a few other entries into the MMO scene.
Saturdays @ 11AM PT
The Siege War of Sotha Sil
The name has changed, but Sotha Sil is still the same ol Azura's Star. In this 30-day campaign champion points have been deactivated making it the fairest playing field for new players to get in and learn AvA. Join us for our weekly romp in AvA or simply tune in to catch some of the action. Learn more about the Siege War livestream at: http://gsch.info/siegewar
Weekdays @ 3PM PT
Foghladha's PlayStation Adventures
The PlayStation Adventures pick up where Side Quests left off. Our current lineup includes Ghost Recon: Wildlands, Sniper Ghost Warrior 3, The Surge, Assassin's Creed: Revelations, and Styx: Shards of Darkness. We are actively taking votes for games you'd like to see next so if you'd like to cast your vote head over to: http://gsch.info/psadventures and cast your vote using your Gaiscioch Passport.
June Episode Linup:
Gaiscioch Athletics
The season is progressing well and it's looking like they've got a serious chance to follow up last years championship season with a second championship. This is Bryce's last season with us before he heads up to Washington State University so we are trying our hardest to win one more championship while he's here. The Gaiscioch Football team has been around for a little over 14 years, first in San Jose, Ca, then Eugene, Or, and for the past 7 years Portland, Or.
This is the first team that I feel that the team is 100% united and the unity is unreal. These men that take to the battlefield each and every week pick each other up, present ideas, and never lash out at each other when things go wrong. It's an unbelievable experience to be a part of a team this close. It's something I've longed in a team my entire football playing career that spans back more than 25 years. It's been a real honor to be a part of this team.
As a fun segway, we've upgraded our athletics wardrobe with some new options you can find in the Armory. All of the clothes in the Armory are sold at cost and no profit is made on our part. You can view the Armory at http://gsch.info/armory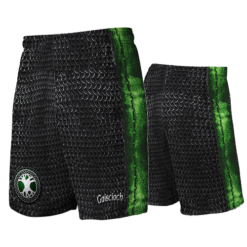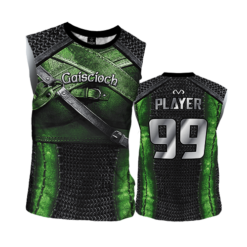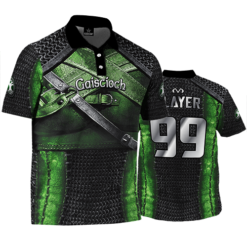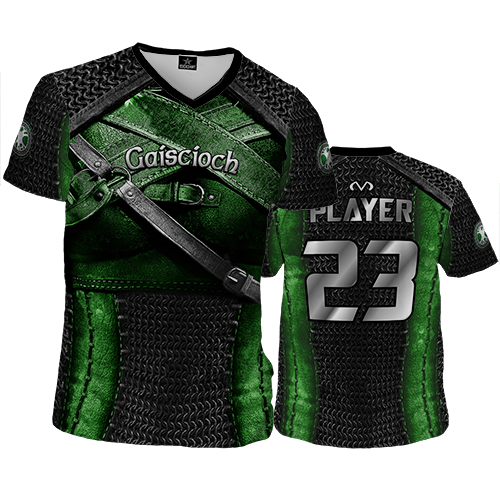 Closing Notes
The summer has a lot of things to offer and I'm sure many of you will be spending some time outdoors under the sun. Use that sunscreen people! I also highly recommend everyone go out there and see both Guardians of the Galaxy 2 and Guy Ritchie's latest King Arthur. Both are exceptional films and will leave you begging for more. Guy Ritchie may have just made the sequel to 300 we wish we had. While completely unrelated, it's the first epic movie that had a real 300 vibe to it. I would place those two in a Foghlahda's top action movie double pack. It also has one of the best epic soundtracks available today.
Go out there and have some fun people! I'll see ya in game when our paths cross.
Slan Go Foill!
(Goodbye For Now)
Benjamin "Foghladha" Foley
Taoiseach de na Griobhta Glas